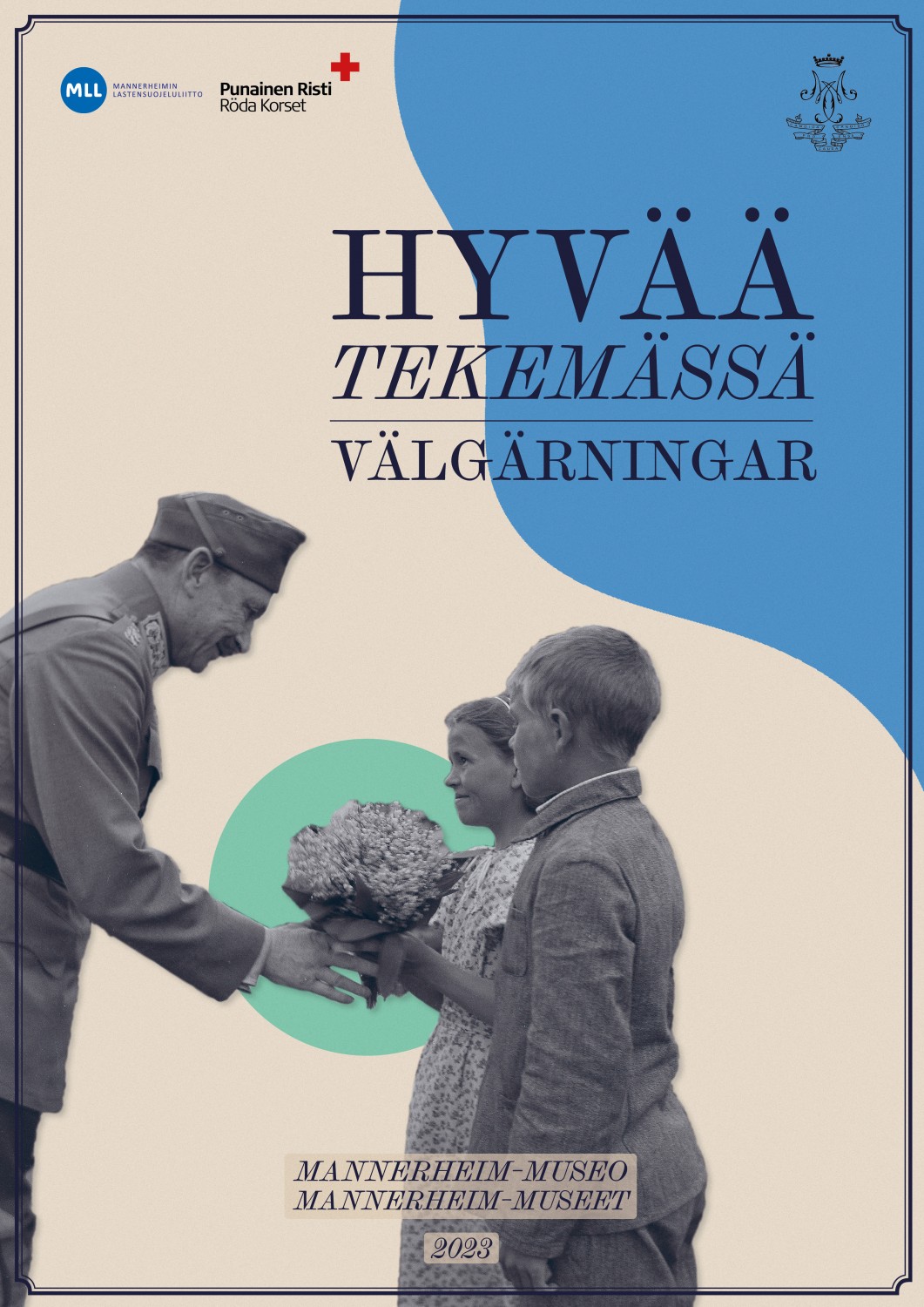 GOOD DEEDS
Temporary exhibition at the Mannerheim Museum
27.1. - 31.12.2023


The temporary exhibition of the year 2023 brings forth the importance of humanitarian work in a society. Gustaf Mannerheim's humanitarian work during the 20th century is often shadowed by his better known roles. The resilience of a society and the well-being of its members was expecially important to him. He recognised the importance and long-term effects in building a prosperous society and in the upbringing of its healthy citizens.


The exhibition focuses on two organisations meaningful to Gustaf Mannerheim, The Mannerheim League for Child Welfare and The Finnish Red Cross. The exhibition introduces the organisations by diving into their founding history and into their achievements throughout the years. The impact and relevance of the organisations are also discussed, as well as their present activities and international work. Gustaf Mannerheim acts as a common denominator and as a bridge between the organisations. In addition, humanitarian work and volunteering as a societal and cultural historical phenomenon is reflected on.


The exhibition also serves as a spark for discussion concerning accountability and social sustainability, themes that intersect every function of a society in the 2020's. Humanitarian values can help build a sustainable and equal society.


In cooperation with The Mannerheim League for Child Welfare and The Finnish Red Cross.