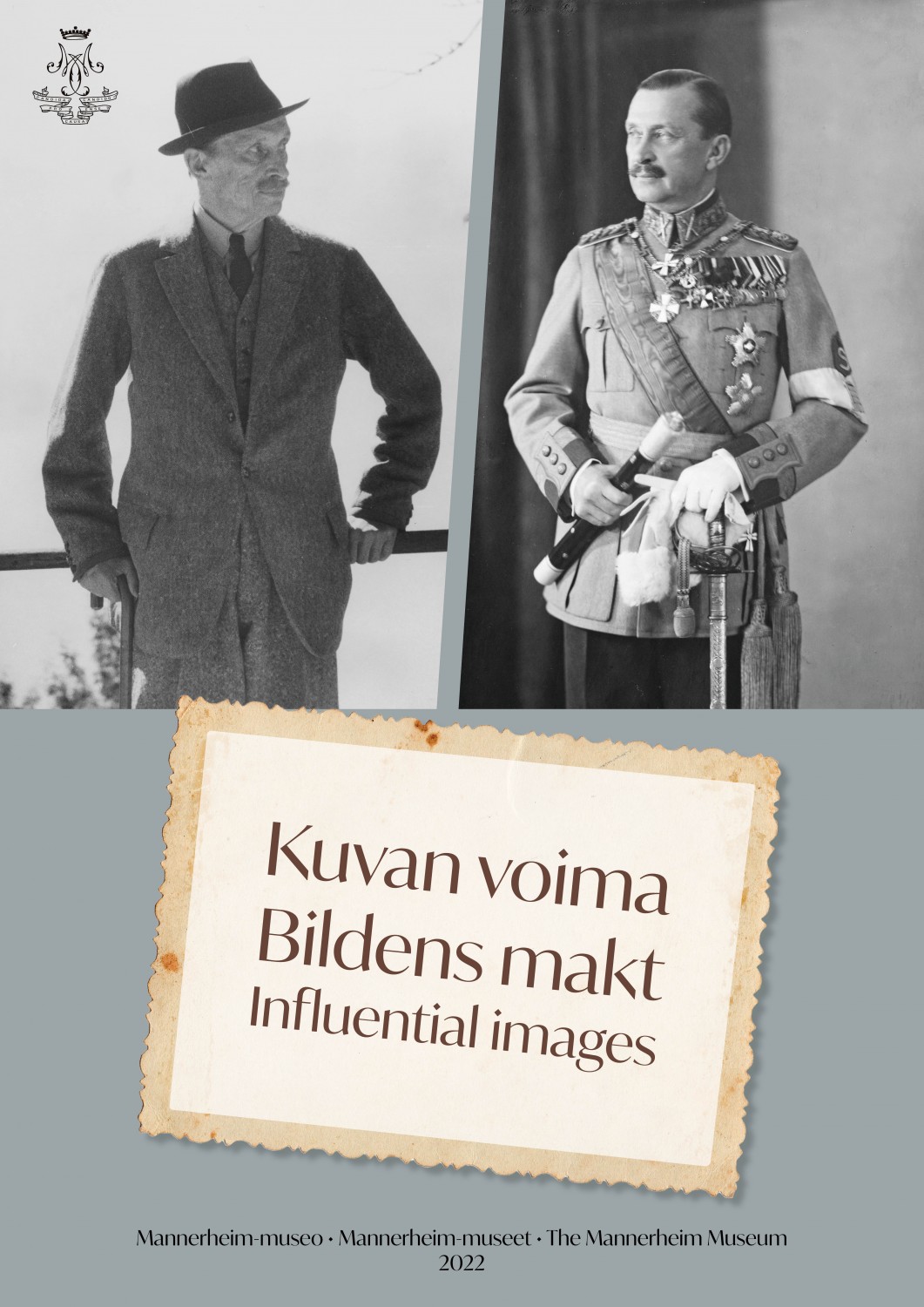 INFLUENTIAL IMAGES

Temporary exhibition at the Mannerheim Museum
28.1. - 31.12.2022

A photograph can have an enormous influence. How is Gustaf Mannerheim typically presented in photographs? Are there ways in which we are not used to seeing him? What type of a photographer was he himself? The new temporary exhibition at the Mannerheim Museum 'Influential images' takes a look at the visual narrative surrounding Gustaf Mannerheim.

The exhibition demonstrates how conventional the visual presentation of Mannerheim is and how unfamiliar we are with the alternative imagery. The historical image of Mannerheim, formed during the past decades, is in many ways a construction created by the generations that came after him. The ways in which he has been presented have largely impacted the mental picture of Mannerheim that many nowadays share.

Photographs have been used for building up and enforcing the concept of remarkable individuals. More flattering images have been chosen instead of the less presentable ones. In order to convey a specific message, photographs have for example been taken from a certain camera angle, modified or cropped. The exhibition continues on the themes of significance and prominence, and creates a discussion concerning the multifaceted notions that photographs relay.

Marshal Mannerheim as the national icon is a familiar concept for many, but what was he like offstage? It is by no means a coincidence that the world today recognises a specific Mannerheim. The exhibition 'Influential images' examines the relation between private and public, during Mannerheim's time as well as today. The exhibition also accencuates the unique form of a photograph as a source of historical information. An image is capable of storing and conveying information in ways that are unique to that specific medium.